I Hope Me Loving Life Offended You
Here's Why!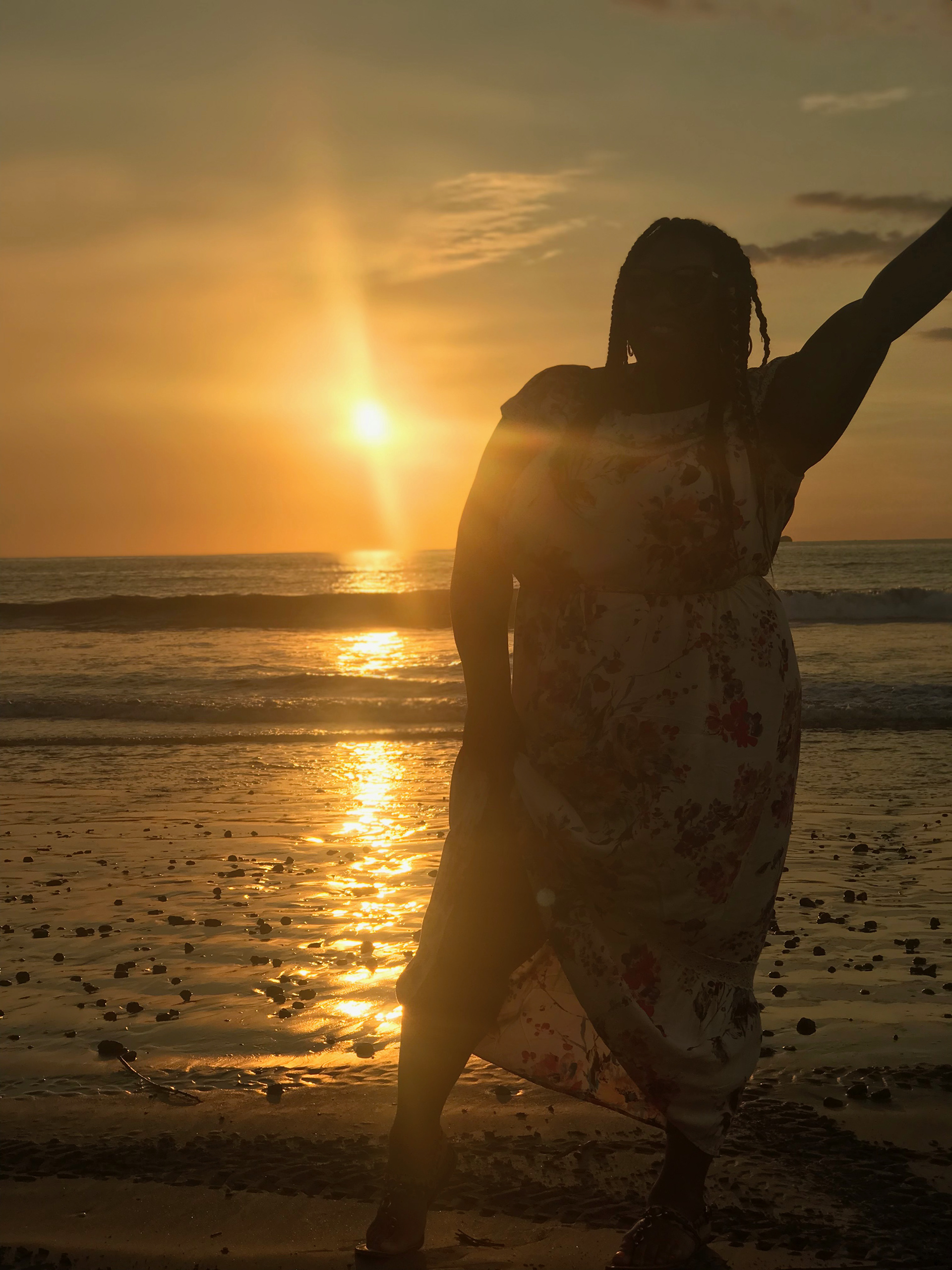 I took some time out to fill up my cup.... I'm always pouring into others and my own was depleting. It had been for years. I have built so many people around me and I started to look at my strength as my flaw. When my only flaw was I wasn't building myself! I was building myself financially out of a necessity or I was building myself in a career but then at 4.0 skrrrrrrtttt! Everything came to a holt and I decided I wanted to do this different I wanted to focus on Niya. Niya needed to learn how to build herself and what that looked like.

I bet you thought this post was going to be about my love life! 

                                                                                      IT IS..... Love of Niya
The first thing was saying No. I had been so many's YES woman. It is my wonderful personality to say yes I can do this and that for you! And I can! But why should I? Is the question I started asking myself. It has been a struggle. I'm having to do this in Business, Friendships, And Love. Which at this point has been the hardest to conquer and change!
Business I had to say you know what this isn't good for Niya because Niya needs to do it this way to benefit Niya. Before my abilities benefited everyone around me. Ask anyone as the kids say who's the plug? I didn't even realize that I was. It only resonated with me that people connect to the genuine part of me that wants everyone to succeed and be great. I was always hurt though. I just connected you and in my mind the process is you keep connecting we have a full circle. We all win! What I found out is most people only want themselves to win! This isn't how it works!
 Example just recently I read a post from a now distant friend. Who I will strongly say that I had been the creative part of her organization. One of my abilities is to bring vision to any project. Its how my mind works. Well long story short and just my thoughts on the situation. I feel as though she thought that a resource that she wanted to have sole access to was no longer my resource because of a situation that occurred. This was so however,  at the point in the relationship with this resource our time had came to an end. It was time to grow just as their brand was growing. No growth then its time to move on  and my brand was no longer a good fit. For me that outcome looked like moving in a total new direction than what was currently.  Anyway she posted a message and mentioned me but never tagged me (credit were credit is due) and really gave a false story.  After thought I said nothing because that is the way that she wants her truth to be and so be it. Full circle and we all win!  

Career wise I just stopped! I stopped taking shows, clients, and gigs. Now I'm more strategic. One thing that I know of myself is I know how to hustle it if I need too. My hustle now is to make me the absolute happiest I can be. That consist of traveling and exposing my kids to the world. It also doesn't consist of working for people in a salon and missing my family time. It does consist of making a living and providing for my children but, in a way that I can still balance. It's no secret that I do and have always done many things within my industry currently I feel career wise I'm at a steady place. I have found consistency! I like consistency! 

Friendship I have are no longer a dependency. I want to be there for my friends and I want them to be there for me. However, we are not dependent on each other. We enjoy just fun times and just celebrating the women and men we are. I say that because I have some really close male friends.
Love which is the most inconsistent and challenging thing in my life. I'm a giver I'm a doer. It's nothing for most men to tell me their dreams and I help them to make it a reality. I joke that for Everyman that I have nourished his talents that makes me a true jack of all trades. At this point I have been a music company, a basketball organization, a motivational speaker/photographer and a truck drivers. The backlash of that is these men I helped moved on to other women. I found myself angry at them when I should have been pouring into myself. As I stated after so long and doing this within every aspect of life you deplete.

I'm stronger and wiser and I continue to pray my way through this thing. God created me like this for a reason and one thing I know everything he creates is GOOD!
I'm going to keep pushing into my purpose and allowing him to use and develop me into the woman I am becoming!

Love
It has taken a while to get to this point! I honestly said to myself that I would be by myself for the remainder of my life. I was seriously wrapping my mind around this concept. I just couldnt see anyone coming into my life that would fit. My children are my world and I just couldnt see someone meeting their needs along with mine. 
I thank God that he only gives me what I need! 
Antwan came in with consistency and it remains! He's brought so much laughter and love! I have so much I could say but I will leave it here and happy!